Background & History
Since 1936, when founder Harry Berkheimer first began in governmental collections, a tradition was built that continues to this day. A tradition built on unparalleled effectiveness and personal service. We become your partner…and part of your community. This means we are invested in the preservation of the good public relations you have worked so hard to create.
At CREDITECH service is state-of-the-art. Sophisticated technology get information to you and your consumers at light speed. Our main processing center is the hub of this system. Our 300,000 square foot operations center located on the western edge of New York metro area is the backbone of our unique service and your insurance of satisfaction.
Technology for today…and tomorrow. We utilize sophisticated predictive dialers and other proprietary software to insure that even the smallest balances get the attention they deserve. At CREDITECH, we maintain a large independent collection database. This means better information and more efficient delinquent collection. Faster information means quicker collected dollars. Our state-of-the-art data processing equipment is backed by a knowledgeable programming staff. Our technical staff will support and customize where necessary to insure user satisfaction.  Our experienced and knowledgeable staff then utilizes these resources and delivers results.
Whatever your revenue problem, CREDITECH has a solution.Get the CREDITECH Collection Solution today!!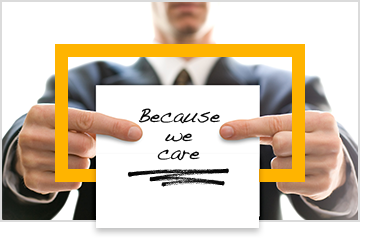 Our Mission
CREDITECH employees have spent the last three decades dedicating themselves to client satisfaction, flexibility, and technological innovation, which enables our clients to focus on their core competencies while reducing costs. We believe that nothing of superior caliber is possible without a commitment to excellence and team work. As members of American Collector Association we are committed to follow federally regulated guidelines that govern consumers' rights and collectors' responsibilities.
Our Values

Client Satisfaction: The satisfaction of our clients is crucial to future development of our organization. Not only do we work to meet the expectations of our clients, our goal is to exceed their expectations-allowing us to be a successful company.

Integrity: Open and honest communication is the mobilizing force of our company.  As we interact with each other, our clients, and consumers, with utmost respect and trust, we maintain the integrity of our strong organization.

Innovation and Improvement: Our company will continue to think innovatively.  This will enable us to provide the best service available in this ever changing business world.

Teamwork and Accountability: In order to maintain strength in our organization, we will work together as a unified team. Team members will be accountable for individual performance standards, ensuring superior quality of work at all times.
Our Vision
To increase our sales while maintaining high employee, client, and consumer satisfaction.